As seen on Newsweek.
Written By: Sophia Waterfield | January 9th, 2020
A new shopping holiday will debut on January 18, 2020—National Use Your Gift Card Day—in an attempt to encourage people to use their holiday gift cards before they are forgotten.
According to Mercator Advisory Group, in 2019 consumers spent $98.6 billion on holiday gift cards, but the organization says that as much as three percent of these will never be redeemed. This means that $3 billion will go unclaimed.
Speaking on why people don't use their gift cards, National Use Your Gift Card Day founder, Tracy Tilson, told Newsweek that it's not just a case of people forgetting.
"When it comes to receiving a gift card, there is always a chance that it's from a brand where you wouldn't usually shop or dine or possibly the amount isn't large enough to warrant an immediate spend," said Tilson.
"I have three gift cards in my wallet right now that have been there for over nine months… and that's why National Use Your Gift Card Day was created."
The holiday was put forward by online hub UseYourGiftCard.com and has been recognized by the 2020 edition of Chase's Calendar of Events as well as the Registrar at National Day Calendar. It will be observed on the third Saturday in January every year.
To encourage shoppers to use their gift cards before they enter spending limbo, retailers across the U.S. have joined forces with UseYourGiftCard.com and reminded customers of incentives and deals they can get if they use their pre-paid plastic.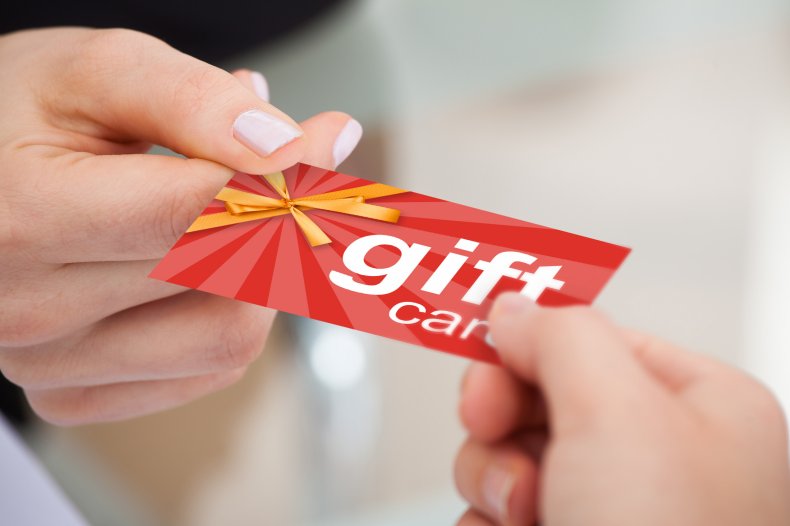 National Use Your Giftcard Day Deals
Newsweek has affiliate partnerships, so if you make a purchase using our links we may earn a share of the sale.